High School Trip – Guatemala
June 20, – June 29, 2023
$2,550 (*includes airfare out of SFO)
This trip is intended for High School students. Participants will spend ten days volunteering in the mountainous villages of Vuelta Grande and El Hato, where they will support the school sites and experience what daily life is like in rural Guatemala. Their free time and evenings will be spent in the colonial tourist town of Antigua. Volunteer work on this trip will include classroom and library construction at the local school in El Hato as well as tutoring and helping in the classroom, and reforestation work on several plantations near Vuelta Grande.
The cost of the trip covers airfare and virtually all in-country experiences, including:
Airfare
Housing and meals
Excursions and cultural activities
Coordination
Service project materials and coordination
Daily transportation
Airport pickup and drop-off
Dedicated group leader and experienced local guides
24-hour emergency contact
T-shirt
The fee does not cover travel insurance, visa expenses or immunizations (if necessary). With the exception of meals during your free time on the arrival and departure days and any shopping you do, all trip costs are covered from the minute you arrive until the minute you return.
Volunteers on this trip will be housed as a group in a guest home in Antigua run by our in-country staff. They will commute daily to projects and activities in Vuelta Grande or El Hato. Students will share a room with at least one other student and sleep in twin or bunk beds. Some rooms have private bathrooms, others will use a common bathroom just down the hallway.
At the guest house, volunteers will be served Guatemalan and international cuisine. The cooks are accustomed to cooking for Western stomachs. There are vegetarian dishes available in every meal, but meat or eggs are also included at least once per day. Packing trail mix and/or energy bars is recommended for people accustomed to a protein-rich diet. Volunteers will have access to purified drinking water, as it's always available at the guest house. You can fill your own water bottles using the water dispensers.
Guatemala Service Trip Sample Itinerary
| Day | Morning | Afternoon |
| --- | --- | --- |
| Day 1 | Arrive in Guatemala City. Shuttle to Antigua. | Orientation and Walking Tour. |
| Day 2 | Service Projects | Project Debrief |
| Day 3 | Service Projects | Salsa Dance Lessons |
| Day 4 | Service Projects | Mayan Cultural Ceremony |
| Day 5 | Service Projects | Free Time |
| Day 6 | Trip to Lago Atitlan | Trip to Lago Atitlan |
| Day 7 | Service Projects | Tour of Macadamia Plantation |
| Day 8 | Service Projects | Vuelta Grande Home Visits |
| Day 9 | Service Projects | Tour of Antigua Local Market |
| Day 10 | Free Time | Airport Departure |
Preparing to Travel to Guatemala
We are here to help you every step of the way.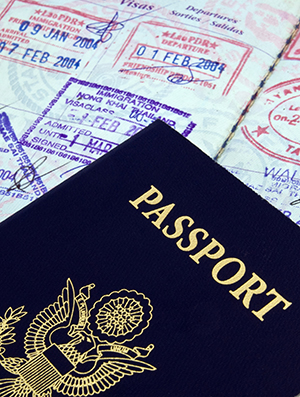 Booking Your Flight
If airfare is included in your trip fee, Dream Volunteers will coordinate flight arrangements for the group on a major commercial airline so that you may all travel together. If airfare is not included, then Dream Volunteers will send you instructions for purchasing your ticket individually.
Weather
Weather in the mountains varies greatly from season to season. In the 
dry season (November to May)
 days are sunny and warm with mild evenings. Average temperatures are in the 70s(F), with highs in the 80s and lows in the 60s. It can tend be windy and cooler in the villages. We recommend layers.
In the rainy season (from June to October), heavy afternoon rainfall is typical. We recommend raingear and boots. Average temperatures are in the 70s(F) but it can be windy and cooler in the villages. We recommend layers.
Vaccinations
The 
US Centers for Disease Control and Prevention (CDC)
 recommends the following immunizations for travelers to Costa Rica.
Up-to-date boosters for routine vaccinations
(measles, mumps, chicken pox, etc.)
Hepatitis A & B
Typhoid
Rabies
Yellow Fever*
Zika has been reported in Guatemala and the CDC recommends travelers to Costa Rica exercise rigorous prevention against mosquito bites. The mosquitoes that spread Zika are not prevalent in the highlands areas where most of our service projects are located and travelers to these regions are generally at less risk of getting Zika from a mosquito.
Many of these vaccinations should be started four to eight weeks in advance so please check with your healthcare provider or Travel Medicine clinic. Please refer to the CDC website or your doctor for more information on necessary vaccinations and insect repellents.
*There is no risk of yellow fever in Guatemala. The government of Guatemala requires proof of yellow fever vaccination only if you are arriving from a country with risk of yellow fever (not the US).
What to Bring
Laundry facilities are not easily accessible and clothing worn for service is likely to get quite dirty. We recommend you plan accordingly with clothing you are not worried about damaging and enough to get you through the week.
Attire
Casual & Light (Layers)
Short sleeve shirts, jeans, raincoat
Old clothes that can/will get stained/dirty
Layers for temperature changes
Sneakers / Rain boots / Work boots
Extra socks (to avoid blisters)
Sandals for free time
Swimsuit and towel
Other
Bug repellent
Work gloves
Flashlight
Umbrella / poncho
Water bottle
Spanish/English Dictionary
Sunglasses / hat
OTC Medicine
Journal and pen
Ear plugs if you are a light sleeper
Spending Money ($100-$150)
Camera
Donations & Gifts
Participants often ask what they can bring with them to support the communities they are serving.
Here are some ideas about how you can contribute.
The villages we visit are not wealthy. The community is in constant need of donations of new children's clothing, shoes, jackets, and school supplies. We would love for you to make an effort to collect these items and bring them with you if you have the space in your suitcase.
Monetary donations are most helpful. If each of us could raise at least $100, we would be able to send 2-3 teens to school for an entire year, as well as improve the physical structure of the local elementary school.
Due to the humanitarian nature of this trip, you may find creative ways to ask friends, relatives, colleagues, teachers, store owners, etc. for monetary and in–kind donations. We can provide you with two documents, which may aid you in your efforts:
1.  In-Kind & Monetary Donations Letter for Store Managers/Owners
2.  In-Kind & Monetary Donations Letter for Friends, Relatives, Teachers
All tax-deductible checks can be made payable to our 501(c)(3)non-profit, Young Dreamer Network, and mailed to our headquarters: Dream Volunteers, 2221 Broadway Street, Redwood City, CA 94063
Fundraising
There are many ways to fund your trip and we encourage you to think creatively. Given the nature of your service trip, others may be interested in supporting or sponsoring you or contributing to the cause.
View Funding Your Trip for more ideas about financing your trip or Fundraise for how to involve others in the cause.